Hey!
Today I'm linking up with The Farmer's Wife and September Farm for their Oh hey Friday post.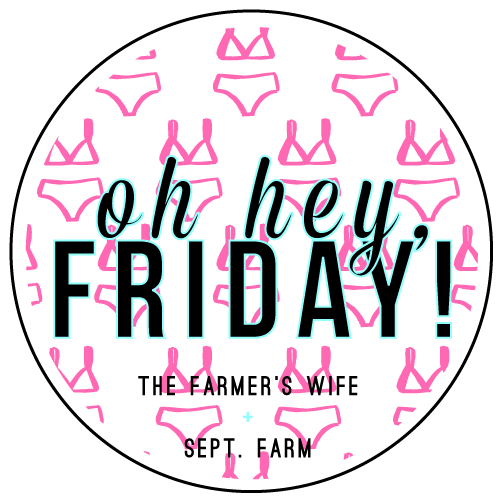 I promise that taking blog photos is on my to do list I just haven't been really doing anything of interest besides being heads down on a project that will be coming to you soon and work things.
I'm so glad that it's Friday! It's been a terribly long week, even though it has been a pretty one to stare at in my Erin Condren (Harry Potter Birthday week)
I'm looking forward to my second planner meetup tomorrow hosted by Florence Antonette!
My boss has got this song stuck in my head again.
If you haven't noticed, I'm doing a hearty attempt to get back on my reading game again and I even went to the library. You can read the review on the last book I read here.
Hope that you all have an amazing weekend and I should be back here on Sunday!