Today I am once again teaming up with September Farm and The Farmer's Wife for…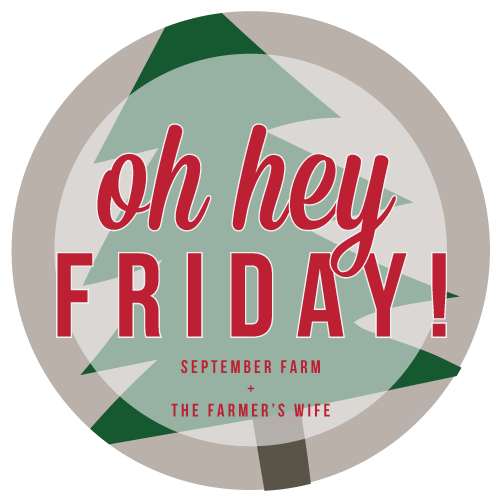 I've been heads down working on several projects for work and I think I might be actually coming up for air soon, which is probably the best thing ever!
I picked up a new camera from Target on Black Friday. I will have a post/video on that story soon. I'm back to doing video for youtube, so please stop by.
I'm slightly glad that it is December since I can now watch Vlogmas vlogs from my favorite youtubers.
In case you missed my post yesterday, I'm doing #HPDec. again this year, so be on the lookout for my Harry Potter world post
I'm in the midst of working on another project for here, which I'm hoping to unveil in the coming year.
Here are some links that I've gathered while I've been away:
Quality time an article from Verily Magazine
An article recommending that we not be in the moment from the NY Times
Stuffed Sweet Potatoes which I'm dying to try
Robert Waldinger's Talk on Good Relationships
See you in another post soon!