Hey!
Today I'm linking up with The Farmer's Wife and September Farm for their Oh, hey Friday post!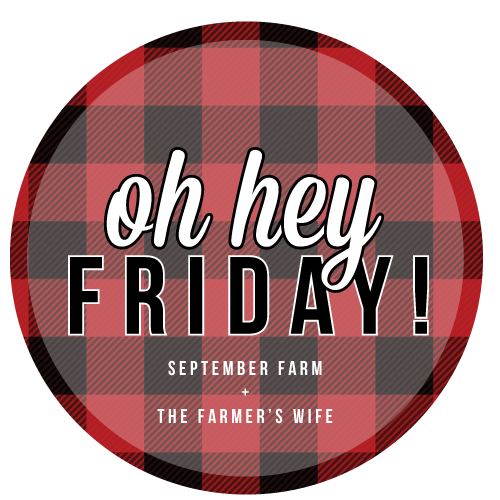 I may have only eaten my one bag of Peppermint Muddy Buddies for the season so far. It's so good!
The Boyfriend bought me the Guardians of the Galaxy which were release Tuesday and I love them!
As much as I've loved Finals Week and planning my posts this week, I think I'm getting to old to do this. These last few days have been killing me!!!
I'm glad that I'm nearly all caught up with all my tv shows for this season and I'm so happy about it.
I'm so excited about planning in my planner that I actually have to hold myself back and not put stickers down before the week starts.
Below are a few links that I think that you'll enjoy:
Bloglovin did a 100 things to be thankful for list
Since Flu season is here Real Girl's Kitchen has an awesome recipe for Ginger lemongrass soup
Since the new year is coming around super fast and we're all trying to be healthier, here are some super foods you shouldn't over eat
Buzzfeed books found the most beautiful illustrations of Hogwarts and other Harry Potter related places
Hope to see you soon in another post!