Hey!
Today I'm linking up with The Farmer's Wife and September Farm for their Oh, hey Friday post.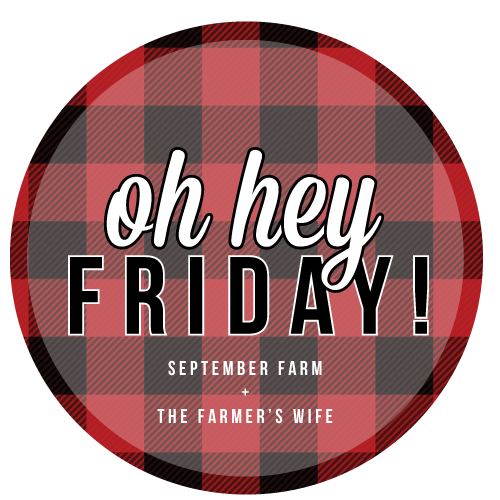 I'm sorry that it's been a while since I have been here. If you have been watching me on youtube then you know that I've been meaning to post for a while now. It's just that I have a day job and sometimes that gets overwhelming.
I've been loving watching Carpool Karaoke with James Corden my favorite one is the one with Elton John.
 My work held it's annual honoring banquet and this year I got to meet the voice of "The Bus" (Yes, our bus system in Hawaii is called "The Bus" and it's actually pretty awesome! ) The guy is super down to earth and didn't even mind when one of my co-workers asked for a selfie.
The Boy and I saw DeadPool on Tuesday and it was awesome! Don't worry I'll have my full thoughts on it in an upcoming post.
I'm finally getting back into working out regularly again. I had been slacking since the new year started and I hadn't noticed how much weight I had been putting on until I had to try on dresses for our banquet and nothing fit! So, my goal for this month even though I started late is to finish the Blogilates  February calendar!
I just booked a work trip to the Bay Area and have a few days vacation, so please leave me your recommendations for things to do and places to see!
Below are a few links that I think that you should check out this week:(or at least I think that they are pretty awesome!)
Fourth Phase game, yes Travis Rice's new film before it is even released already has an interactive game.
Here's some tips on how to be successful like Beyonce
Here are some tips for tackling that massive to do list
To have the best year of your life you have to say no to things
and you have to say yes to things
I'm planning on seeing you in another post soon….