Hey!
So as usual today I'm linking up with the Farmer's Wife and September Farm for an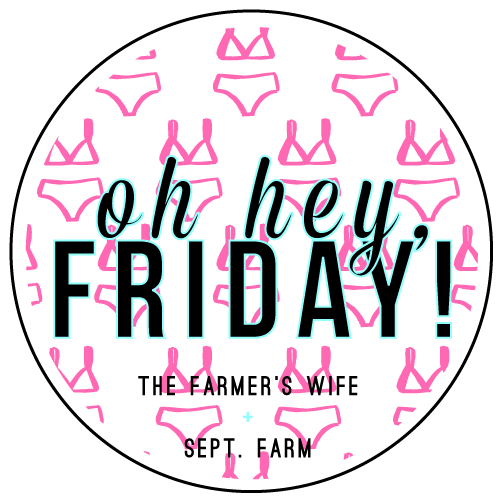 In sad news, The Boy will no longer be appearing on the blog. I 'm not sure if he ever will again, but for now his appearance will be non existent.
I'm super excited that Suicide Squad opens today. Even though I'm not a comic book fan I did love the Joker and Harley Quinn romance in the cartoon version of Batman.\
As mentioned previously, I'm still heads down working a fabulous project for coming in October ( or at least I think it's pretty awesome)
My reading game is getting back on track and I'm pretty excited about that
Big things are happening at work and I hope that it all goes smoothly. Hopefully next week I'll still be able to have a post for you since there's another work day here.
Here are some links for you to enjoy this week:
Britney Spears new single Make me

Katy Perry new video Rise
a sultry version of Spice Girls Wannabe
5 books to boost creativity from Everygirl