Hey!
I'm back again with yet more book reviews. If you haven't been here in a bit because I haven't posted and notice that the site looks different, that's because it does! I'll talk more about it in another post. Let's get back to the real reason you are here. Recently several book tubers I follow including Heather from Bookables decided to host a readathon for the holiday season, called 'Tistheseasonathon. I decided to participate mainly because who can resist reading holiday books around the holidays! I did manage to almost finish 4 books during the week and also did a vlog on my reading. So here's a recap of all the books I read during the week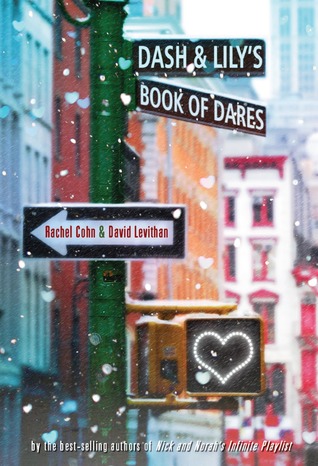 This was the first book I tackled this week mostly because it was short, I had also been wanting to read this book during the holidays ever since I read Nick & Norah's Infinite Playlist earlier in the year. I found the back and forth between Dash & Lily charming and delightful though very YA romance. This book almost makes me want to visit New York during the holidays just to experience it like in this book. This may make my list of books to read during the holidays every year.
The second book I finished during the week was the follow up book to Dash & Lily's Book of Dares. I loved that there was a follow-up book that took place one year later and that explored more of the intricacies of relationships and family. I thought the how the authors played off the 12 days of Christmas theme was cute and added to the experience of the book. I should also add that I thought that it was so charming that all the books that I have read from this pair of authors have tied together in simple ways building a series that could be read together or simply as standalone books.
The third book I read this week was also the Paper & Glam book for December. Yay for knocking 2 birds out together. I am honestly surprised at how much people hate this book. I found the book cute and charming again for a holiday read. This is the book that the movie Christmas with the Kranks is based off of. If you have never experienced the mentality of a small town, you may not be able to relate to all the hijinks that happen in the book, but if you are then you will definitely be able to understand. I found myself in some ways relating to Luther Krank throughout the story and thinking about how I treat Christmas in my own way.
The last book I read during this week though I will admit that I didn't finish it during the week was the group book for the Readathon. This is a recently published compilation of 4 short stories all around the holiday season. I would say Christmas, but one of the stories is about Hanukkah in a way. I liked several of the stories in the book and didn't like some of the others. This made for a nice variety of authors and encouraged me to check out some new authors in the coming year.
I hope that you enjoyed this wrap of books that I read during the 'Tistheseasonathon Readathon. I hope to do this readathon again next year with some even more amazing books to read. I hope to see you in another post real soon!