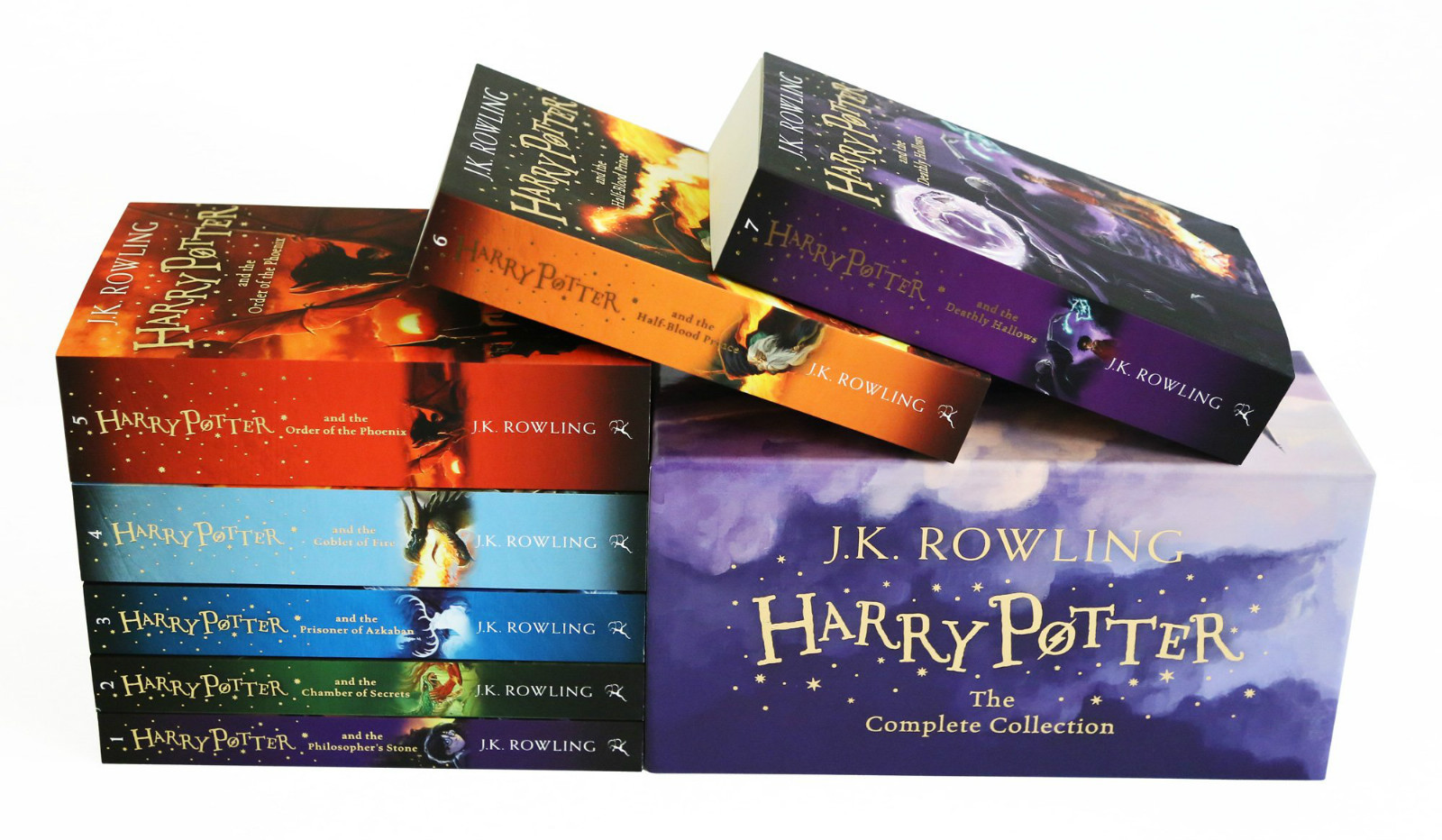 image courtesy ebay
When I heard that the NovelTea Book Club was once again doing #HPDec or Harry Potter December I knew that it was about time I re-read the books again. Not to mention that the latest movie in the Harry Potter franchise Fantastic Beasts and where to find them is set to come out in 2016. An official trailer for the movie was suppose to drop today. I'll have more thoughts on this later.
I had read the entire Harry Potter series back in the day when they were first big. My friends and I had accidentally had gotten into them because one of them had started reading it and then encouraged us to read it. Thus reading parties ensued after. I devoured the book super fast dying to know what else was in store for Harry Potter. In my re-read this time around I like many Harry Potter readers have relived many details and discovered new things about the books. I loved re-reading Harry Potter and the Sorcerer's Stone. Although once you know that Peter Pettigrew has been Scabbers the whole time don't you wonder if he ever had to stretch because being in the same position for years on end would hurt and suck. Not to mention that why didn't the Weaslley Twins ever notice that there was someone else on the Marauder's Map besides them?
Fortified by Books  has been re-reading the Harry Potter series one book at a time and has developed some discussion questions to go along with each book for those interested.
I hope to see you soon in another post I think.