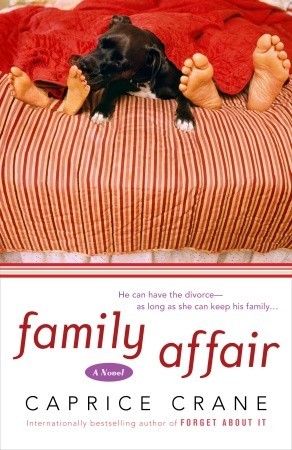 Hey!
I'm back with yet another book review, I know that it has been a bit since you have heard from me on here, but if you follow me on instagram you will know that I am slowly working my way through the Sisterhood of the Traveling Pants series. I have a rather large post coming up featuring the rest of the series, but if you want to read about the first book you can do so here.
In January, I like so many others throughout the world went through a huge moment reading Marie Kondo's book and watching her Netflix series. After going through my paper products the first time I was left with things that I couldn't part with because of sentimental reason and yet wasn't sure if I really wanted to keep. I decided that this year in addition to reading 52 books I would reread some of the books that I am on the fence about that have been on my shelf for years. This is the start of that series.
When Caprice Crane first came into the publishing world with her book Stupid and Contagious, I was hooked onto every word. I bought nearly every book from her which is about a book a year for a while. I even went deep diving on the internet and found out that she was also a screen writer for several tv shows. After a bit I finally slowed down, but still love her as a writer. I read Family Affair back in 2011 or so and found the book cute and charming in a quirky off beat way.
In the story, you meet Layla and Brett a couple that has been married for several years and has been together even longer. Both halves of the couple, while they are still in love with each other are finding nitpick problems that are driving the other crazy. The book is told from both Layla and Brett's perspectives alternating and occasionally other people's point of view. If you are into meet cute romance and some sweet family involvement this is the novel for you. Sadly though, while I loved the book as a whole and I still do love Caprice Crane as a writer I won't be keeping this book in my collection long term though I would say if you can grab this book for a read at the library do so.