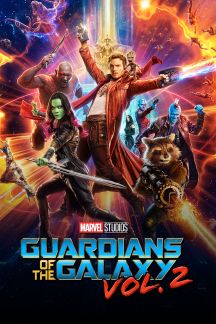 Hello again!
I'm slowly getting back to a regular posting schedule and even making moves to make improve this site. I'm really glad that you have stuck around if you have been here a while. I can't believe that I have not posted a movie review since last year. I have seen a few movies since Fantastic Beasts and where to find them Part 1, but I just didn't find them worthy enough to review for the blog.
Today I'm back though with a movie review because I saw Guardians of the Galaxy vol. 2 opening weekend. Well, actually if we are being perfectly honest I saw it twice. I didn't do it on purpose it kind of just happened. Spoiler alert for those who no longer wish to read any further, I think the movie is excellent and is a great addition to the universe that Marvel Studios is building.
The story starts as any Marvel story would start with trying to answer some of the questions we had from the last film such as the origins of Peter Quill. Yes, we meet Ego the guy who claims to be Peter's father and once again the Guardians of the Galaxy have to save the universe from certain destruction. At one point in the movie Peter, Gamora, and Drax get separated from Rocket and Groot who have their own adventure with Yondu. Yondu's a semi good guy in this film and we definitely get to see a more human side to him than in the last film and also get more of a backstory. We also get to see a ton more of Kraglin.
There's a ton more that I could tell you, but it would give away what might come next in the spoiler universe. If you are reading this before the movie know that there are 5 end trailers that last until pretty close to when the lights come up. Also actually watch the screen during the credits and you can see some characters from the previous movie like Howard the Duck, Cosmo the Dog, and others.
Let me know what you thought of the movie and what you might predict for the future for the Marvel Universe.