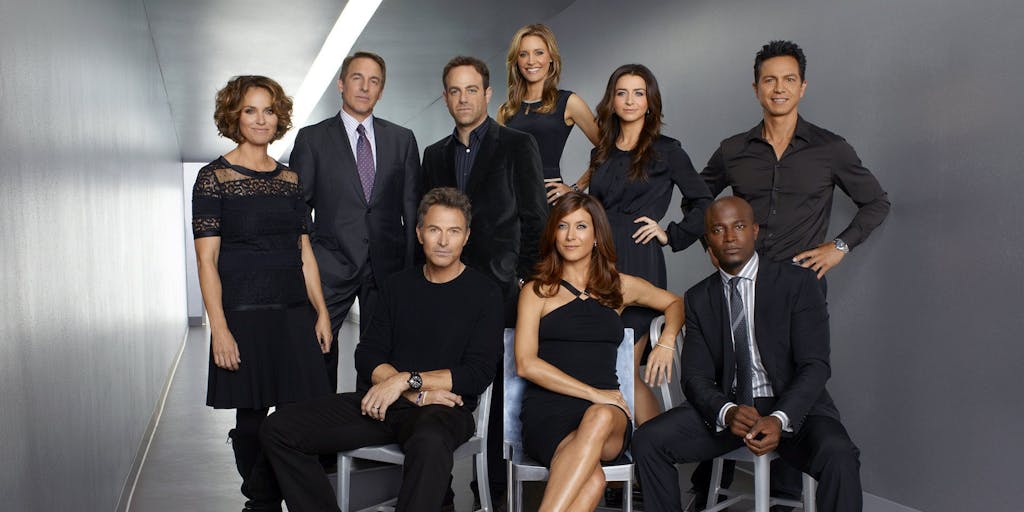 Hey!
I recently finished this tv show from the mid-2000s. I did not watch this show when it was on the air, but recently I have gotten sucked in the Grey's Anatomy spiral and just can't seem to get out. I swear that I have been trying but it hasn't been working gracefully.
This show stars Kate Walsh as Addison Montgomery who plays an ob-gyn in this Grey's Anatomy spin-off. If you know anything about Addison Montgomery you know that she is Derek Shepherd's ex-wife and doctor at Seattle Grace before having a breakdown. She went to California to see long time friends Naomi & Sam Bennett at their practice where most of the show takes place. Addison finds such peace that she decides to stay in California and help Naomi get through her unexpected divorce from Sam.
As the show progresses we get to see Addison develop as a person and fall in love with the other members of the practice. Even in the final episode we see Addison marry Jake Reilly and live happily ever after. In the show we also see how the practice grows and changes  as Violet Turner, a psychologist in the practice, writes her first and then her second book. The show also ends on high note for most of the characters. I love the plethora of guest appearances on the show which include A.J. Langer, Benjamin Bratt and various Grey's Anatomy stars. I love Addison Montgomery from Grey's Anatomy  even though she was suppose to be the evil ex-wife. She is one of those characters I was glad to see grow and get her life together as the series progressed.
I would say if you are a Grey's Anatomy fan and haven't given this show a shot to definitely do so. You shouldn't be surprised to see several of your favorite characters playing roles in this show and vice versa. I do know that Amy Shepherd does play a role a reoccurring role in the current Grey's Anatomy but I'm not up to speed on the current season yet. If you have watched Private Practice let me know what you think! I believe that it is still on Netflix if you still want to binge watch it.
I hope to see you in another post very soon!